My husband is literally building us a home these days, well, right now he is building a barn, but the home is next – the garage was first (and he's teaching our sons too!). He is up with the sun and in bed way after it goes down. I am missing being near him as much as I am used to but am cherishing that he comes home at night to hold me close.  And today, before he left to go do his actual day job (he runs his own business), he went to the store and bought me flowers, a card, and a coffee for our 18th anniversary
  I don't always appreciate the way he shows his love for me and our family; sometimes I want more flowers, more pda, more alone with him time.  Sometimes, I have to remind myself that he is showing his love through the every day actions not just the "fun" stuff.  I never doubt his love for me and our children, I just sometimes forget how he shows it…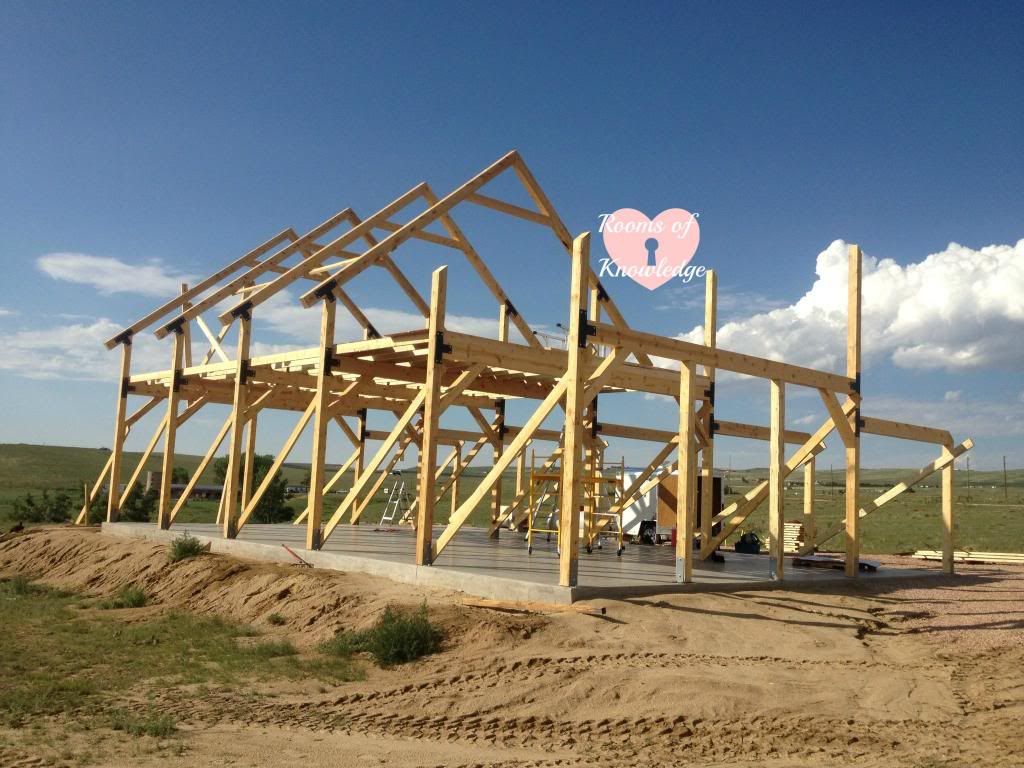 So, a few ways he has shown his love in the years we have been together…
Drove cross country to visit me
Drives the family cross country to visit family in various states
Calls in the middle of the night
Emails, Texts, Cards, Letters
By my side during the birth of 5 children at the hospital and at home, literally catching one
Gardening
Replacing light bulbs I can not reach
Reaching cups I can not reach, while picking on me for it ;)  LOL
Fixing plumbing issues
Holding me when I'm scared
Praying for me during labor
Putting kids to bed
Praying for our family
Reading the Bible and leading our family towards Christ in words and actions
Doing the dishes
Cooking (I think he's a much better cook than I am!)
Caring for sick kids (and sick me)
Helps clean the house (too often I take this as a criticism and not the love it really is)
He has got me eating tomatoes & sushi! LOL
And.So.Much.More!!!!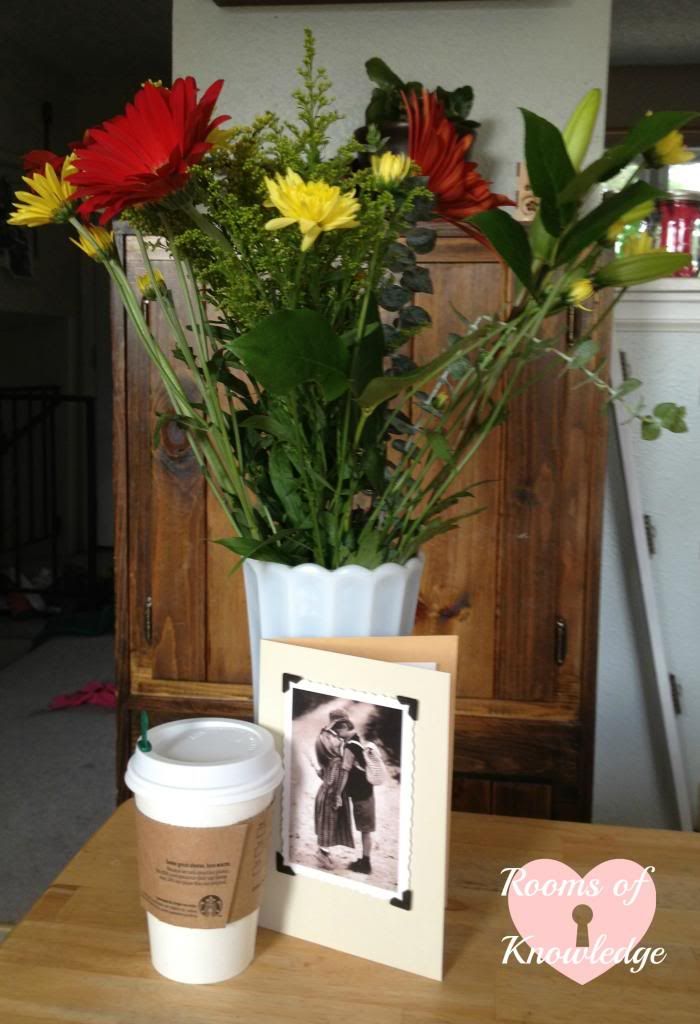 What ways do I show him my love? Sometimes I wonder if I do enough to show him how much he really means to me, I mean, he does soooo much for our family and sometimes I feel like I really don't do all that much (I mean after picking up the same box of legos for the 200th time in one day I am not sure I have accomplished much else! LOL)
So…as a reminder to myself…a few things I do for him…
Go to bed at the same time
Wash his clothes (these days I am making sure that he has shorts and cool t-shirts for working outside)
Wash his dishes
Cook his meals
Help water the garden
Get the kids to bed on time so he can get to bed and rest
Vacuum the house
Dust the house
Clean the bathroom ( a chore I despise)
Take care of myself
Help him with the business
Compliment him on a job well done (not a difficult task, I've never known him to not do well on a job or put his all into his work)
Keep our bedroom as clean as I can
Love notes
Getting the hot tub ready for him after a long day of work
When we met oh.so.many.years ago and we were picking my little sister up after school and taking her to Burger King we never could imagine where our life would be today!  We often look at each other and ask, "Did you ever think it would be like this?" (and, that's not just when all 5 kids are begging for attention at once! LOL). It has not been all sunshine & roses, but even a beautiful rosebush has it's thorns right? The thorns help the rosebush grow into something so beautiful that others desire to have that beauty and those thorns also protect it from those who wish to steal it's beauty.  Isn't it that way in a marriage as well?  If you allow the thorns in your marriage to help you grow together and not tear you apart they will make the marriage more beautiful and strengthen the marriage to protect from predators.